INDUSTRIAL HOT WATER BOILER
With seventy years at the top of our boiler industry, ZBG is China leader in water heating solution, with hundreds of hot water boilers sold last year. Quality hot water boilers with various fuels are tailor-designed to each client, client's satisfaction is our responsibility.
ZBG Hot Water Boiler is more and more popular every year. Every year, ZBG offers gas & oil fired hot water boiler, chain grate hot water boiler, biomass fired hot water boiler, coal fired hot water boiler, waste heat hot water boiler, circulating fluidized bed hot water boiler... to Vietnam, Indonesia, UAE, India, South Africa, Kazakstan, Mexico, Zimbabwe, Philippines, Pakistan, Chile, Iran, Egypt, Kenya, Turkey, etc. Our boilers with ASME, ISO certifications provide heating and hot water needs both energy and cost efficient.
If you have any questions, please Email us at [email protected] or Call us at 0086-371-86062323 for more support.
Hot Water Boiler Category
Hot Water Boiler Application
Maximum energy efficiency, conservation of resources and highest availability. Solutions for efficient heat production according to clients' precise needs: various industrial hot water boilers from 0.7 MW to 116 MW are available for a wide range of application. The hot water boilers are applied in textile mill, garment factory, food & brewery, pharmaceutical, printing and dyeing mill, restaurant, hospital, central heating, swimming pool, baths, spa and other enterprises or industrial production.
food industrial

Central Heating

Chemicals Industrial

Hotel industry

swimming pool

Textile Mill
Hot Water Boiler Cases
CFB Hot Water Boiler Project
Equipment:QXX116-1.6/130/70-H
Coal fired CFB hot water boiler structure:
The drum directed at both ends the ellipsoidal head. The tube body has saturated steam out pipe joints, relief valve, pressure gauge pipe fittings pipe fittings, Water introducing casing joint; Cylinder bends, after welding have soft drinks mixture into fitting pipe, tube body bottom have large diameter decline tube connectors, emergency put tube fittings etc
3*80T Coal Fired Corner Tube Boilers in Tibet
Application background:Heating and hot water supply
According to the special geographical conditions and altitude factors in Nagqu, Tibet, ZBG designed the 80 ton corner tuber chain grate boilers, which are the second generation of large capacity layer combustion energy saving chain grate boiler, cooperated with Xi'an Jiaotong University.
Two Sets Of Gas Fired Hot Water Boiler in Beijing
Equipment: WNS Gas Fired Hot Water Boiler
Application background:heating supply
The two sets of gas fired hot water boilers adopt WNS type, which are innovated on the past products and new technology, the exhaust flue gas temperature is below 100 ℃ even without the economizer. Boilers use three-pass, large combustion chamber, corrugated furnace, fuel combustion fully and stronger the heating area.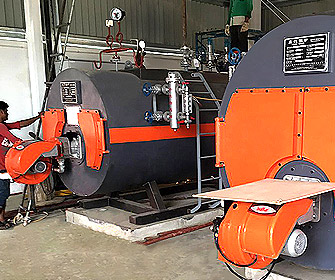 5.6 MW oil fired boiler exported to Russia
Equipment: WNS5.6-1.0/115/70-Y
Application background: Food Industry
WNS series Oil Fired Boilers of our company have reached the first-rated level of the world in the key technical aspect. We adopted German technology and won the bid of world bank GEF efficient and environmentally friendly boiler sub-project. Imported burner, automatic operation, which save cost and increase the profits for customers. Low failure, low maintenance rate, high efficiency won the praise of customers from all over the world.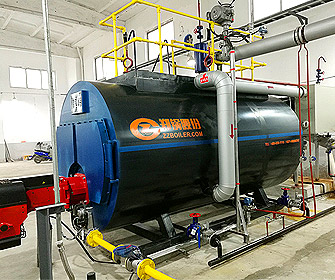 Relate Products
Get An Instant Quotation
For all inquiries, please fill in the form below (* are required) to send us a brief message, and we will get back to you as soon as possible.
go to top