Fire Tube Boiler(Shell Type Boiler)
Due to their low cost, high efficiency and energy saving, more than 10,000 Fire Tube Boilers are installed worldwide. Our packaged fire tube boiler is three-pass wet-back structure, offering our clients tailor-designed heat and power solution.
ZBG Fire Tube Boiler is more and more popular every year. Every year, ZBG offers fire tube boilers... to Vietnam, Indonesia, UAE, India, South Africa, Kazakstan, Mexico, Zimbabwe, Philippines, Pakistan, Chile, Iran, Egypt, Kenya, Turkey, etc. Our boilers with ASME, ISO certifications provide steam and hot water needs both energy and cost efficient.
If you have any questions, please Email us at [email protected] or Call us at 0086-371-86062323 for more support.
Why Choose Packaged Fire Tube Boiler?
Where Fire Tube Boilers Are Applied/ Fire Tube Boiler Application
Fire tube boilers can be used in steam or hot water applications, such as food & beverage, paper & cardboard, laundry, tanneries, textile, packaging, wood, machinery factory, metallurgical plants, infrastructure & bitumen, plastic & rubber, chemical, pharmaceutical, power plant, district heating and large buildings heating.
food industrial

Central Heating

Chemicals Industrial

Hotel industry

swimming pool

Textile Mill
Fire Tube Boilers CASE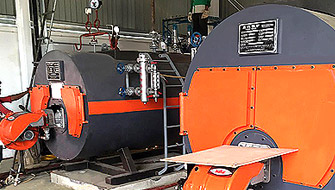 Two Sets Of Gas Fired tube Boiler in Beijing
Equipment:WNS14-1.0/95/70-Y、Q, WNS7-1.0/95/70-Y、Q
Application background:
To meet the ever-increasing heating demand, a heating company in Beijing, China ordered 14 MW and 7 MW gas fired hot water boiler from our company. In March, 2015, the two sets of hot water boilers has completed the efficiency tests and they are proved to be high efficiency, less heat losses and environmental friendly.
Two Sets 8t Hot Water Heating fire tube Boiler in Handan
Equipment: ZWNS Hot Water Boiler
Application background:
With the increasing need in heating for people's daily life, the traditional boiler can not meed the need with low efficiency and high consumption. In order to solve this problem, ZG Boiler invented new vacuum boiler, which improved the efficiency of hot water boiler. The two vacuum hot water boilers in Handan provided enough energy for the industry, saved the cost.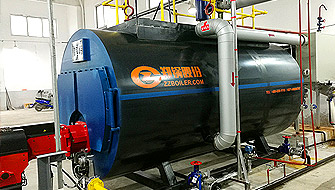 5.6 MW oil fired tube boiler exported to Russia
Equipment:WNS5.6-1.0/115/70-Y
Application background:
Food Industry
3 ton gas fire tube boiler exported to Indonesia
Equipment: WNS3-1.0-Q
Application background:
Through many times investigation,a large seafood products enterprise in Indonesia ordered WNS3-1.0 - Q type gas fired boiler from ZBG Boiler to replace the old and low efficient boiler.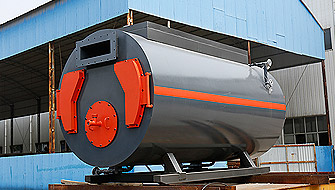 Relate Products