AUTOCLAVE DOOR -- YOU CAN CHOOSE
TOP-OPENING
AUTOCLAVE DOOR

SIDE-OPENING
AUTOCLAVE DOOR

CUSTMIZE THE
AUTOCLAVE DOOR
INDUSTRIAL AUTOCLAVE & AUTOCLAVE DOOR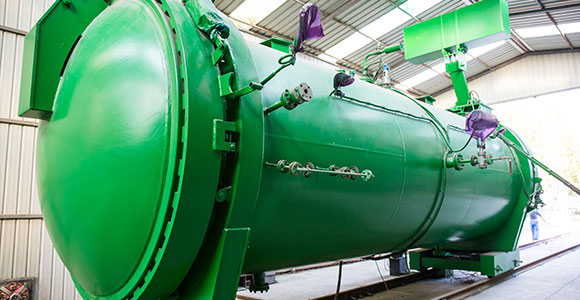 Industrial Autoclave
Industrial autoclave can be used in building material industry like aac plant, fly ash brick factory, gypsum board factory, concrete pipe pile factory, etc.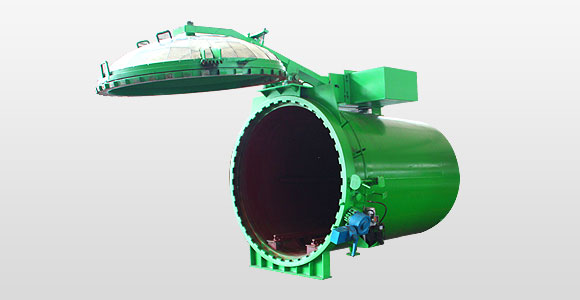 Autoclave Door
Autoclav door is a vital part of autoclave equipment, which control production safety, autoclave working efficiency. Both top-opening and side-opening autoclave door are available. ZBG can provide industrial autoclaves system and autoclave door part. ASME standard is available.
AUTOCLAVE DOOR -- YOU MUST KNOW
1.DESIGN
Available ASME, ISO, IBR Standard;
Customized autoclaves doors internal diameter;
Technical team staffed by 130 advanced engineers and technicians.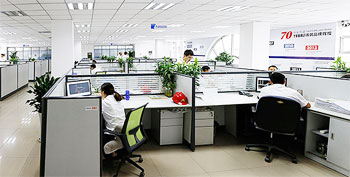 2. MATERIAL
A : Q345R carbon steelAutoclave door is mad of Q345R carbon steel which balanc- es ductility and strength and has good wear resistance.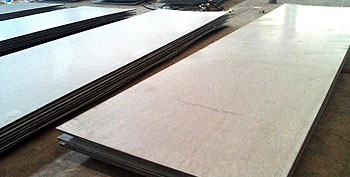 B : Rubber seal ringAutoclave door adopts imported rubber seal ring, good sealability, long service life.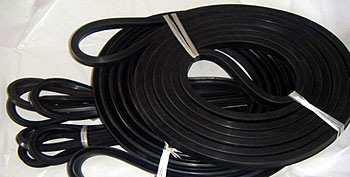 C : Solid forging processAutoclave cover flange adopts 16Mn solid forging process, with ultrasonic nondestructive testing, being higher national pressure vessel standard.
3. MANUFACTURING
A : Automatic WeldingFully automatic welding system can improve weld quality and integrity through electronic weld process controllers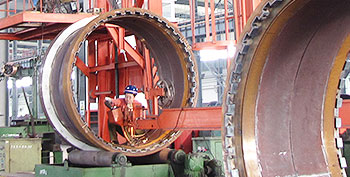 B : Nondestructive TestingNondestructive testing or Non-destructive testing (NDT) is a wide group of analysis techniques used in science and technology industry to evaluate the properties of the autoclave door system without causing damage.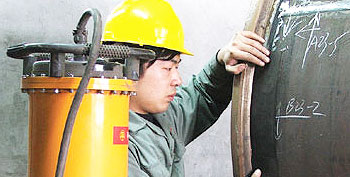 C : ANSYS finite element analysis and calculator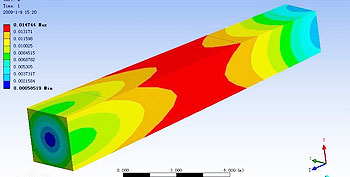 D. Integrally annealed of autoclave head and forge piece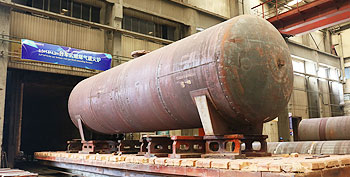 E. Large - scale vertical lathe of 4.5m diameter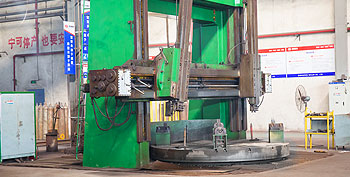 4. ACCEPTANCE TEST
Any crack on the surface between autoclave cover flange and its head weld;
Autoclave body corrosive state;
Autoclave wall and tube thickness,etc.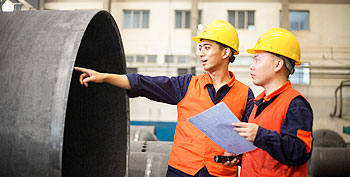 5. DELIVERY
Shipping mode : integral transport.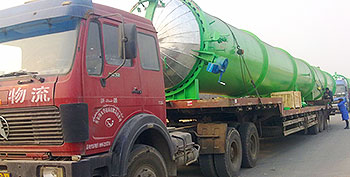 6. INSTALL
Provided field-site installation guiding and training.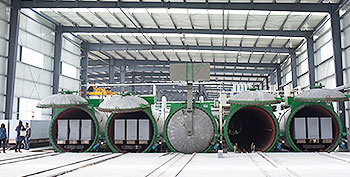 7. SERVICE
Customize the autoclave door as you need.
Adequate original consumable spare parts are freely provided for users. Field-site installation guiding and training are provided by our advanced engineers.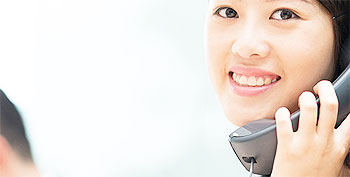 AUTOCLAVE FOR AAC PLANT
AAC Autoclave is a kind of large-scale pressure vessel and it is one of the most important devices for the AAC Plant process which can affect the strength and comprehensiveness quality of the products by steam-curing and high pressure.
We deal with AAC Plant supply and provide total solution, from pre-planning of project, machinery selection, installation, training to operators, successful production outcome, after sales service and warranty of machinery.
Equipment
Annual/Daily Output(cubic meter)
100,000/333
150,000/500
200,000/667
300,000/1000
φ2×26 autoclave
4 sets
6 sets
8 sets
12 sets
φ2.85×33 autoclave
2 sets
3 sets
4 sets
6 sets
Note: All the above is only for your reference. Calculated at 300 days a year. Both industrial autoclaves and autoclaves doors are available to provide.
YOU MUST KNOW
ASME, ISO, IBR International Certifications

130 patents in boiler and pressure vessel

200 various types of manufacturing equipment

60 countries and regions products sales recordings

70 years' experience in boiler and
pressure vessel design and manufacture

A1, A2, C3 boiler and pressure
vessel designing and manufacturing licenses

PATENTS & CERTIFICATIONS
ASME U Certificate

ASME S Certificate

ISO 9001:2008 Certificate

Quick Open Patent

Quick Open Patent

Autoclave Patent
LEAVE A MESSAGE
Please fill out the form as below, and we will reply as soon as possible.
CONTACT US
Click and chat online.

NO. 88 Science Road, High and New Technology Development Zone, Zhengzhou, Henan, China
0086-371-86062323
+86 17719993430